Hope High School Online is An Accredited Arizona Online High School That Believes...

It's All About Hope.
Hope for students...Hope High School Online students have the flexibility to make online high school work into day to day life.  Most importantly, we believe at our accredited online Arizona high school, students can have both flexibility and academic success.  READ MORE about how Hope High School Online is developing student leaders.

Hope for parents...to be reassured that your student will receive a high quality education.  For example, as an accredited Arizona online high school, we have award winning curriculum with Arizona state rankings for ELA and Math.
Hope for community...we believe community engagement teaches our students to be good citizens.  As a result, our students are involved in various community driven events and activities.  We make a difference in the world around us.

MISSION
Hope High School Online inspires students to make better choices and be champions of their own learning.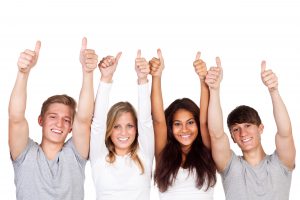 VISION
We create create educational opportunities that empower and motivate students to succeed. Students succeed when they take charge of their own education. We offer self directed learning methods and self pacing. We actively help students take ownership of their educational goals.
MORE INFORMATION ABOUT HOPE HIGH SCHOOL ONLINE



Hope High School Online operates under the umbrella of its' parent organization, Blueprint Education.  Blueprint Education is a not-for-profit organization serving Arizona high school students  since 1969.  For more information on Blueprint Education, go HERE.
Hope High School Online opened in 2004.  We serve Arizona high school students who seek a flexible, self-paced online high school option. We work with students and families to accommodate their nontraditional schedules. 
IT'S PERSONALIZED EDUCATION



Our staff tailors  graduation plan specifically for our online high school students needs. We empower our students to participate in their learning process.  Our students are fully supported throughout their academic journey.  As a result, 8 out of 10 Hope High School Online students go on to higher education.

IT'S ACCREDITED
Hope High School Online is proudly accredited through Advanc-Ed.  We continuously improve learning, assessment, communication, and results.  The systematic accreditation process reviews:
          Purpose and Direction
          Governance and Leadership
          Teaching and Assessing for Learning
          Resources and Support Systems
          Using Results for Continuous Improvements
Our Arizona online high school serves students in grades 7 through 12.  The Arizona State Board of Charter Schools sponsors Hope High School Online as a tuition free public school. Our online high school courses meet state and national academic standards.  Universities accept Hope High School Online core courses for admission. Hope High School Online is proud that AzMERIT has ranked us in the top four and top five for student achievement. This ranking is among Arizona alternative schools for English Language Arts and Math.
EDUCATION WITHOUT WALLS
Hope High School Online offers online education without walls. We use Edgenuity, a highly effective and well respected online learning platform. This is the platform we use to teach our online students. Hope High School Online courses are 100% online and textbook free! Students report to class at their computer, anytime of the day or night.  They have the schedule flexibility to do whatever works best for their personal needs. We have some of the most engaging online high school teachers around.  Our high school teachers support our students.  They empower them with learning options that produce award winning outcomes.
Want More Information?  Order Your Free Info Kit Today!