One Student's Experience at a Free Accredited Online High School in Arizona
One of the perks of being a principal is the opportunity I have to meet so many inspiring young people! Hope High School Online is full of students who want educational flexibility.  Our free accredited online high school creates scheduling freedom for students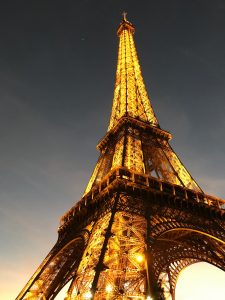 who need to overcome personal obstacles.  Other online high school students just want something different, want to get ahead or even want to have the opportunity to travel.
I was fortunate enough to sit down with one of our Arizona online high school students, Chloe, last week.   She described her latest traveling adventure to me! Chloe spent 10 days in Europe traveling with her mom. She had an experience of a lifetime! Being a Hope High School Online student, Chloe was able to work extra in her classes each week.  She spent more than the required 25 weekly hours online. By doing this, she created a "bank" of excess hours that she used as vacation time for her travel adventures!
History Came Alive for Chloe
Chloe was glowing and all smiles as she talked about her trip abroad. She absolutely loved the castles of Germany and found them to be incredibly fascinating. As she toured the castles, she recounted that she didn't want to touch a thing.  Everything seemed so old and seemed like it could break. The low lights, narrow stairs, and creaky floors sparked her imagination. Chloe thought of what it might have been like to actually live in one of these castles so many years ago. How incredible that history came alive for her! Chloe had the unique opportunity to actually see some of the places she studied about.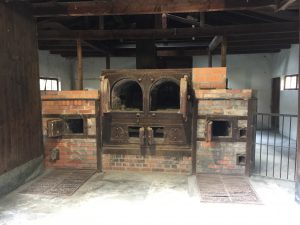 She also saw some less desirable parts of history that she has studied as well: the Holocaust. When speaking about the concentration camp she visited, she recounted, "It was really sad to see the horrible living conditions-to see how many people died and actually walk through gas chambers and furnaces where people died."
Chloe Has the Flexibility to Repeat Her Travel Adventures Because of Flexible Scheduling
When asked if she would travel again in the future, she answered with a big smile saying that she definitely would. She was very nervous about the long flight and the language barriers she might face but overcame her fears. By using Google translator, she was able to communicate with those around her and plans to continue traveling. Because Chloe attends Hope High Online, an award winning and free accredited online high school in Arizona, she has the academic freedom to include travel to enrich her learning experiences. I look forward to seeing where Chloe will venture off to next and hearing about her authentic hands on learning experiences!
Flexible Scheduling is Just One Reason to Consider Hope High School Online
Our Arizona online high school students really appreciate flexible scheduling.  In addition, there are numerous other reasons why Hope High School Online is a great choice for free accredited online high school in Arizona.  We have award winning curriculum, our students go on to higher education, and they are given every tool to help them succeed.  Find out about the other great reasons students and their families choose Hope High School Online HERE.  
If you are researching Arizona online high schools, you can also review a recent article that answers some of the questions you might be asking HERE.