Arizona Online Schools
Offer Numerous Elective Options
Hope High School Online is pleased to offer our online students a wide variety of elective options.  While not all Arizona online schools offer sports, we are pleased that our students can participate in sports through a collaborative relationship with Northwest Christian High School. We also have a number of clubs for our students, go on field trips, and have social outings as well.  We believe Arizona online schools can and should be fun!
Our students also enjoy the collaborative relationship we have with West-Mec, offering career training programs for high school students including architecture and construction, health sciences, and information technology. Arizona online schools like Hope High School can offer a safe, supportive learning environment with personalized attention and numerous elective options to help our students succeed in life!  Download our information kit HERE.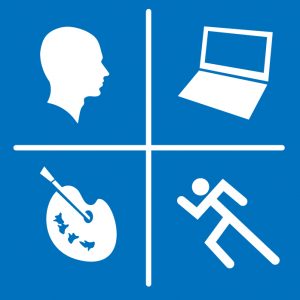 Electives
---
Foreign Language
---
Health Education
---
Technology
---
Fine Arts / CTE
---