Meet Hope High School Online Staff
Principal Erin Horn
Mrs. Horn is a passionate educator with fifteen years of classroom experience prior to moving into a leadership role in administration. Mrs. Horn earned her undergraduate degree in International Studies with a Development Emphasis. Her travels in developing countries taught her the value of education, its' impact and positive effect it can create for individuals, families, and communities. Upon graduation, she naturally fell into teaching and obtained her teaching credentials. While teaching, Mrs. Horn continued learning and achieving by earning two Masters' Degrees from Northern Arizona University including a Masters of Educational Leadership and a Masters in Bilingual and Multicultural Education. Her experiences and education have shaped Mrs. Horn into an educator focused on creatively engaging students to find their passion and enthusiasm for learning. Firmly believing in the potential of every student, Mrs. Horn continuously strives to lead a staff that is attentive to student needs and committed to the success of Hope High School Online's students.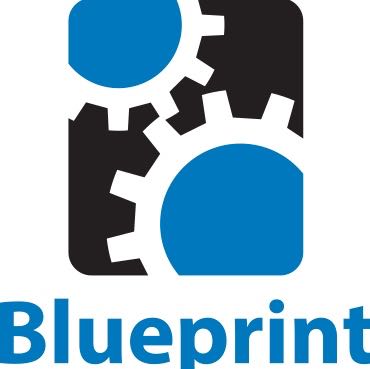 Hope High School Online operates under the oversight of Blueprint Education, a not-for-profit organization founded in 1969 that offers 9-12th grade students innovative educational opportunities to maximize each student's educational journey and equip them for a successful future.
For over 28 years I have served at Blueprint Education, the organization that operates Hope High School Online. I am passionate about establishing self-directed, cross-functional teams of students and staff who are empowered to innovate. I believe the best decisions are made by those closest to the action. I love to see our students prepare for their next phase in life.
I have been a teacher for over 15 years, teaching sixth grade through high school. I graduated from Ohio Dominican College with a Bachelors in Elementary Education and received my Masters of Arts in Teacher Leadership from Grand Canyon University, with an emphasis on teaching high school students. My studies have equipped me to understand teenagers, their learning styles, and abilities. This helps me customize their assignments when needed. I am passionate about teaching and I continue to educate myself on new and effective strategies for teaching online students.
Mr. Ortega - Math Teacher
I graduated with honors from Grand Canyon University with a Bachelors of Science in Secondary Education degree.  Teaching online creates web-based resources for our students that are unavailable in a traditional classroom. I'm proud to be a part of a hard working, innovative team that committed to helping our students, and offering technology that can improve for students.
I have over twenty-two years of teaching experience. My areas of passion and expertise are History and Government. I earned my Bachelors degree from Martin Luther College in New Ulm, MN, and Masters degree in Curriculum and Instruction from the University of Phoenix. My philosophy is that students succeed through personal relationships. It is what drives every teacher and student to want success.  What makes Hope High School Online really great is genuinely listening to the student's needs, learn about them, and are committed to their academic and personal success.  We truly love what we do.
Ms. Greenspan - Elective Teacher
I graduated from Arizona State University with a Bachelor's of Science in Marketing. I have a love for education and want to make a difference in the lives of others, so I pursued a teaching certificate in elementary education from Arizona State University. I then went on to receive my Master's of Education in Curriculum and Instruction at Arizona State University in 1998 and received my English as a Second Language endorsement shortly after. I have taught at various levels ranging from 1st grade to college courses throughout my teaching career. I have been teaching students online in various roles since 2001.
Mrs. Oetter - Jr. High/Elective Teacher
I received my teaching degree from Wayland Baptist University in 2007. I love being a teacher and after teaching in traditional classrooms for many years, I joined Blueprint Education as a student support specialist in 2015.   I greatly enjoy helping students learn and reach their goals.
Brenda Conrad - Enrollment Specialist
I have been in education for almost 20 years. I have worked in many different aspects of education, most of that time spent in district roles. I really like the online setting and feel it is a great option for education. I love helping the students get started on the journey toward their diploma. I work hard to make sure the first experience for families joining HHSO is a positive one.
I have worked for Hope High School Online for over 12 years . I am committed to diligence and excellence in meeting state standards for school compliance.  I also work diligently to ensure that our parents and students have a very positive experience with Hope High School Online.
I have been working in education for twenty years, serving in the student support role in an online setting in both secondary and higher education.  It is personally rewarding when I am able to help students achieve their educational goals through maintaining personal relationships with each students.
I have worked in the educational industry since 2013, enrolling students, providing academic support and working with online learning management systems. I love to help students achieve their potential academically and be a support system for them. Coming from mostly post-secondary experience, working with High School students has been such a blessing. I love to see our student's blossom into who they are and build a personal relationship with them to help them succeed.
I have been a special education teacher since 2005.  My background is in working with students with Emotional Disabilities, Learning Disabilities, and Autism in self-contained, inclusion, and now virtual settings. I am incredibly excited to support our students, families, and teachers. I am passionate about working with students with disabilities and helping them to gain the skills necessary to be successful, independent adults.  I am excited to join the Blueprint team to support our students as they achieve their goal of graduating high school and reaching their goals for adulthood.
Ms. Flaven has been teaching science for over 13 years. She holds degrees from Arizona State University, Northern Arizona University and is currently working with Clemson University in South Carolina to become a National Dropout Certified Specialist. She has a passion for all sciences and how they fit into our daily life. In her spare time loves traveling, music, photography, and spending time with her family. An avid hiker, she recently completed the 52 Week Hiking Challenge.
I started working in education back in 2006. My daughter graduated from Hope High school Online in 2017 and from knowing what I knew about the school, staff and support, I was quite impressed. In April of 2018, I decided to see if there were any open positions in the school. Lucky for me, there was an Academic Coach position that was open. I can honestly say that as impressed as I was, I had no idea just how much everyone truly cares for the students. I have never seen a group of people so invested in the students. I am very proud to be a part of this team and I look forward to meeting the students and families who we serve.
Ms. Leathers has been teaching children and adults for over 30 years.  She holds a Master's Degree in Education from Arizona State University as well as 24 graduate hours in Education Administration from Northern Arizona University.  Ms. Leathers grew up in Yuma, Arizona and graduated from Yuma High School, home of the Yuma Criminals.
Ms. Leathers has two grown children.  Her daughter, Dawn, lives in Santa Rosa, California and is an RN.  Dawn's husband is an interventional radiologist.  They have 2 young daughters, Lola, and Giovana.  Her son, Kris, has a degree in finance and works as a senior mortgage loan officer and lives in North Phoenix.
Ms. Leathers enjoys vacationing to Sedona, Arizona and Coronado, California and spending time with her granddaughters.   Her hobby is hunting for bargains at local thrift stores and garage sales.  She swims and exercises at her local fitness club and participates in Bible studies at her church.
Ms. Leathers very much enjoys facilitating Spanish courses for Blueprint Education and is excited to share and learn along with her students.
Success When Traditional Schools Didn't Work
Jose: "You have no idea how meaningful what you've done for me is. I've been to 2 different schools (traditional schools) and teachers there would NEVER in a million years have done what you have. Thank you!"
Testimonials
"I overcame my mental battles and found worth in myself. I managed to graduate high school, while going to college, having a job, volunteering with Relay for Life and Miracle League of Arizona, and go to my church/Young Life organizations all within the same time frame."
 - Emily
"Thank you for providing me the schedule these past couple years to develop my interests, personal well-being, and relationship with education. My teachers at Higley pushed for me to join an online school as my lack of creative control was developing a worn and negative state over my head.  I am indebted in Hope Online's generosity for providing this for me, the understanding and warmth that omits from the staff is groundbreaking to me! Thank you!"
- Brittany
"I am a student diagnosed with autism, and have a high level for ADHD. I was struggling with transferring from class to class, and would disappoint teachers left and right. But coming to this school has made my life have a new light that shines, and helped me learn and become the person I want to be. Thanks Hope High School!"
- Amanda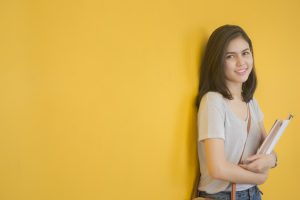 I am continuing to improve!
Cheyenne: "I can't thank Hope High for how much support they give you. Went in today for help on a test and everything went better than ever. This school has helped me soo much since I've been enrolled. Thank you for all of your help and support. I can't thank you enough!!!"