A Place Where You Can Find Your Direction
Explore all that is here for you!
At Hope High School Online we are 100% committed to our students' success! A library is a place for seeking answers. It is the reason why we provide resources like our "Success Toolkit" - because we know our students' success is more than just passing a test. We equip our students to succeed academically and in life to prepare for a bright, successful future.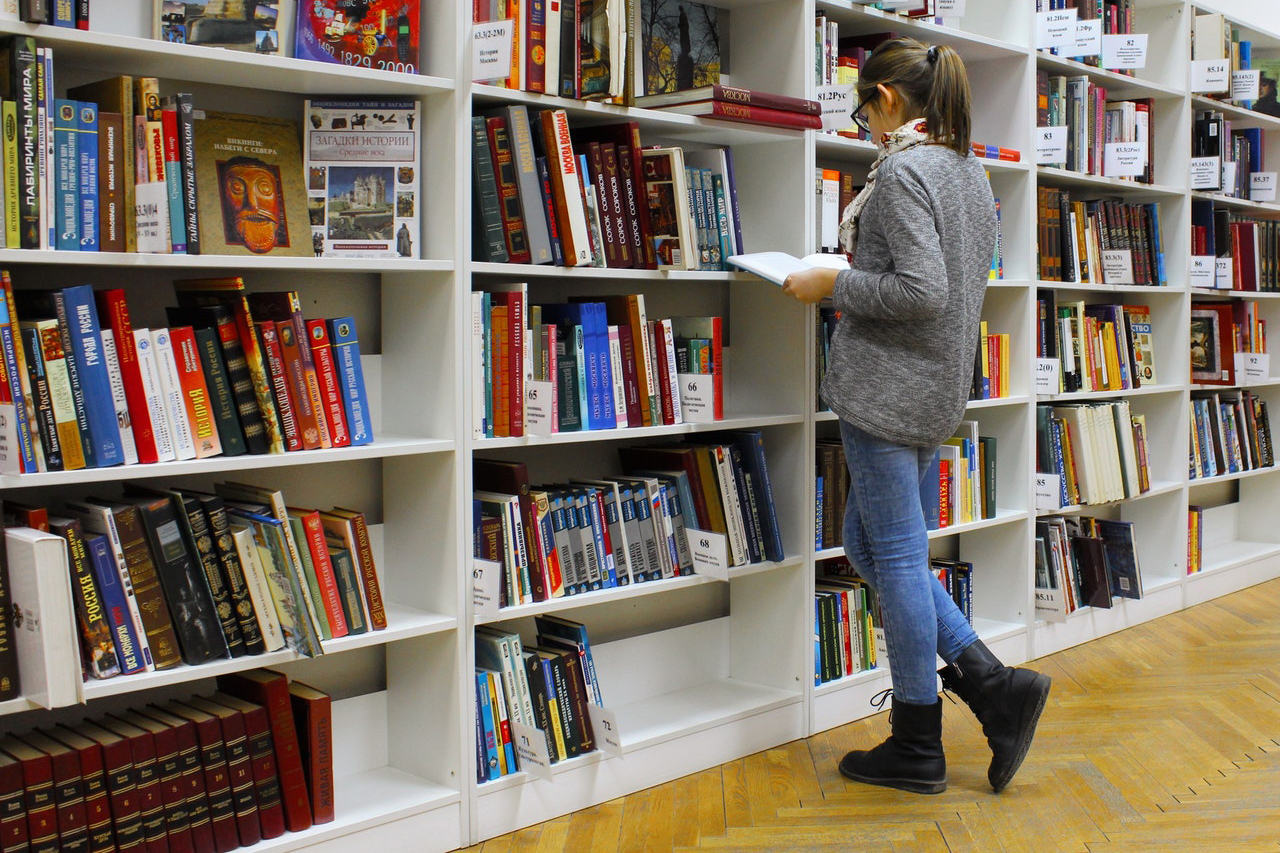 Health - Living With Emotions
About Mental Health
Health & Life will be covering three areas dealing with Living with Emotions, Being Active and Self-Improvement. Sometimes we become imbalanced. We focus on just one portion of our life leaving another unattended. In our Success Toolkit, this link has dynamic means reminding you to stay balanced.

Being Active - Going Outside
About Activity
An important thing to consider is that it doesn't take much time outside to change your outlook on life. Consider some time away from screens and walk somewhere that you can look far into the distance.

Self-Improvement - The Inner You
About Self-Help
One should always be growing and learning as we age. The richness gained through new skills and information can be priceless towards the quality of life. Here are some resources to add depth to your life.
We believe we should work hard in order to be happy, but could we be thinking about things backward? In this fast-moving and very funny talk, psychologist Shawn Achor argues that, actually, happiness inspires us to be more productive. The Happy Secret To Better Work
Watch Video
Educational Resources - Tutoring, Mentoring
About School & After
School & After is a practical and relevant resource. We live in an amazing city and age that offer us a plethora of assets. If we knew about them, they could change our lives. This link will give you support in the areas of Educational Resources, Volunteering, and Post Graduation Hopes and Dreams.

Volunteering - Creating Community
About Volunteering
When you volunteer to help where it is needed not only do you find the fulfillment rewarding but it works towards making you a giving person that can be counted on when looking for work and building a resumé of experience.

Post Graduation - Hopes & Dreams
About Post-Graduation
The graduation ceremony is called a "commencement" which can seem like a formal word but it really means "to begin." This time is really about your new beginnings-not simply a celebration of what you have earned in the previous years.
Achieve Exam Success: A Guided Meditation to Calm Test Anxiety with Michelle. This meditation will help you relax and prepare to do your best on your next big test. Don't let test anxiety keep you up the night before when there are a bevy of other meditations to help you unwind. This is most effective when listened to in repetition.
Watch Video
"We keep moving forward, opening new doors, and doing new things, because we're curious and curiosity keeps leading us down new paths."
Walt Disney
Let's Move! aims to increase opportunities for kids to be physically active, both in and out of school and to create new opportunities for families to move together. What does it take to get active? Engage in physical activity each day, a total of 60 minutes for children, 30 minutes for adults.
Read More
Daily Living - Home & Family

Personal Finances - Budgeting & Saving
About Personal Finances
Ways To Be Successful in life is largely determined by how you are able to manage your resources, especially your money. This allows you to have transportation and communication. Knowing the time/value of money. Understanding the opportunity cost. Root/Cause Analysis. Examples 

Balancing Life & Work - Post Graduation
About Life/Work Balance
We have as promised, collected a small list of gifts for the man who deserves it. These 3 luxury items will make a man forget whatever mistake you did. We found all these great "gadgets" online and they are shipped worldwide. You need to hurry up, though. All items seen in this article are limited editions.
The purpose of life, after all, is to live it, to taste experience to the utmost, to reach out eagerly and without fear for a newer and richer experience. ~ Eleanor Roosevelt