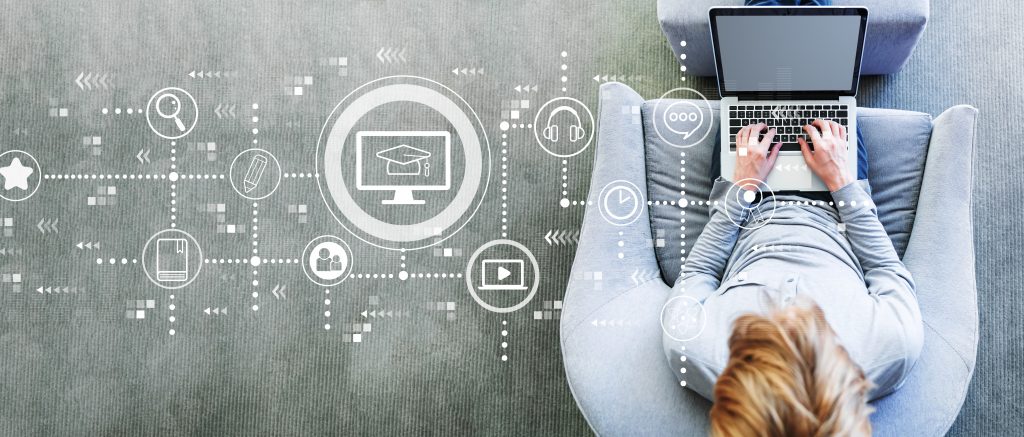 As parents, what types of things do you notice teens do differently today compared to when you were their age? The need for technology is one of the first answers many parents will think of. Today's teens think, communicate, and learn differently than any other generation. With these differences comes the need to accommodate your student's modern learning style and welcome the concept of learning online. Hope High School Online offers free online high school classes in Arizona that use an award-winning curriculum and prepare your student for a successful future.
Arizona Online High School is Perfect for Today's Tech Loving Teens
Hope High School Online offers free online high school classes in Arizona to students in grades 9 through 12. Our online high school is accredited through AdvancEd and is operated by Blueprint Education, a non-profit educational organization celebrating 50 years of empowering students to learn and succeed. We provide high-quality, award-winning curriculum that meet state and national academic standards. Universities accept our student transcripts for admission. We are committed to our student's academic success and their journey to higher education. As a matter of fact, 4 of 5 of our students go on to higher education! Our free online high school classes start daily, so your student can start becoming a successful online student as soon as they are enrolled!
Our Engaging Online High School Teachers and Staff Offer Support and Guidance
The teachers and staff at Hope High School Online inspire students to make better choices and be champions of their learning. When students are successfully equipped to succeed in high school and in life, it motivates them to further their education and prepare for a bright future. This successful equipping and empowering process is why we believe four out of five of our Hope High School Online students go on to higher education.
Our staff is very engaged with every student and stays in close communication with parents. Each class has a certified teacher available in the office, via email, or by phone for questions and tutoring. Weekly progress reports are sent out, so parents are aware of their student's participation. Students are also welcome to call or email to request to take an exam in-office or for one to one tutoring sessions.
Hope High School Online Classes For Free Prepare Students for Graduation and Beyond
Hope High School Online is ranked #1 in Arizona for ELA and #9 for Math based on AzMERIT rankings for alternative schools. We are an Arizona charter school approved through the Arizona State Board for Charter Schools. You can find out more about our high-quality academic programs HERE.
Hope High School Online staff would be honored for you to entrust the education of your teenager to our Arizona virtual high school. We are committed to giving our students and families the quality education and personal support they need to succeed. Read more about the opportunity to learn at a free online high school in Arizona through Hope High School Online HERE. Also, connect with us on Facebook HERE to stay up to date on parental resources. For more information, reach out to us by email HERE, send us a text at 602-663-8496, or call us at 602-906-4846.
We look forward to hearing from you!
Source:
https://www.npr.org/templates/story/story.php?storyId=96503209