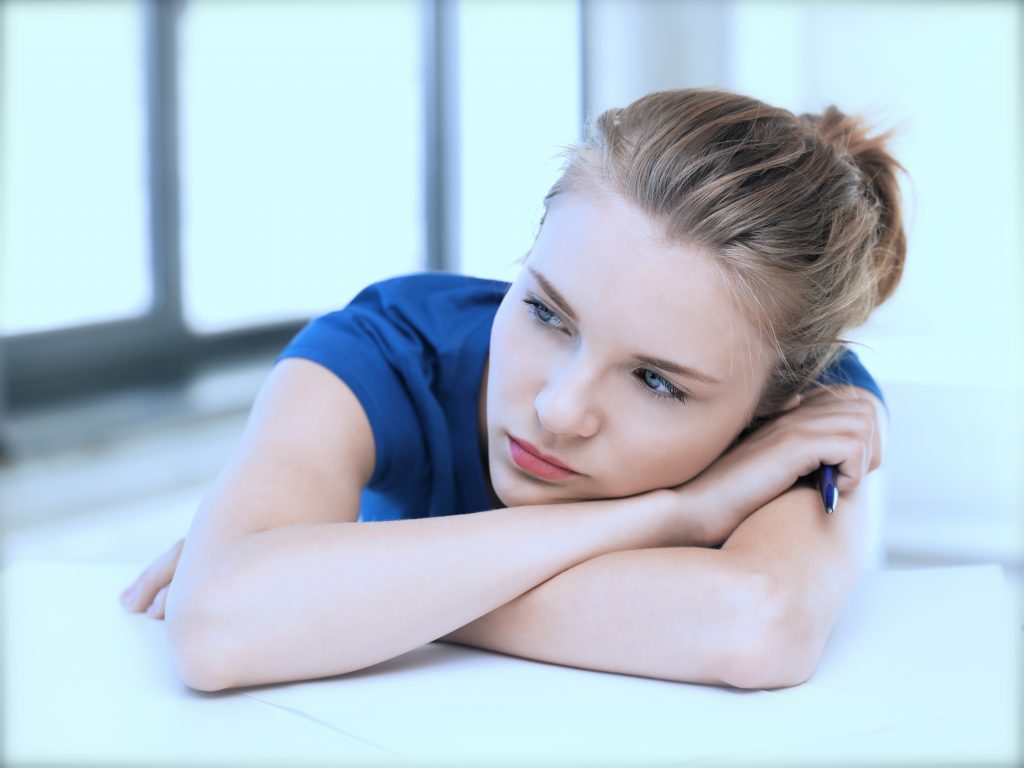 Your heart starts racing, palms start sweating, and worry floods your mind like a crashing wave. It could be something small that sends a student's mind into an avalanche of of anxiety. So many students experience these sorts of emotions and struggle through them. The anxiety plagues so many parts of their lives to a point of debilitation. At Hope High School Online we work closely with students to provide coping skills for students who experience anxiety, especially when it comes to school.
What Causes Anxiety?
Anxiousness can be a normal feeling that many students experience. Dealing with deadlines, preparing for tests, along with any other social pressures can be a lot for students to navigate. When the stress and worry overshadow normal everyday activities, it is important that students have strategies to bring their stress levels down.
Stay active. You can take your mind off your problems with activities like helping a neighbor, volunteering in the community, and taking the dog on a long walk. These can be positive ways to cope with stressful feelings.
Exercise regularly. Swimming, running, biking, going for a brisk 10-minute walk, doing yoga, or dancing to music are all ways to get great exercise.
Learn / try something new. Take a class, go to the library, learn to knit or sew, write a poem, check out a new restaurant, try a new activity, or get a change of scenery and take a short drive to somewhere you have never been.
Find support. Seek help from a partner, family member, friend, counselor, doctor, or clergy person. Having someone with a sympathetic, listening ear and sharing about your problems and stress really can lighten the burden.
Connect socially. After a stressful event, it is easy isolate yourself. Make sure that you are spending time with loved ones.
Consider planning fun activities with your partner, children, or friends.
Avoid drugs and alcohol. They may seem to be a temporary fix to feel better, but in the long run drugs and alcohol can create more problems and add to your stress—instead of taking it away.
Rest. Maintain a normal routine; make sure you go to bed on time and get plenty of sleep. Give yourself a break if you feel stressed out – for example, treat yourself to a therapeutic massage.
Eat healthy. Make good food choices for a well-balanced diet. There are many apps to help you track what you eat.
As you may see, this spells out SELF CARE. Making sure to take care of oneself is an important part of reducing stress and anxiety. Managing stress and anxiety is definitely possible. As students practice these tips, they become better at managing the anxiety that might come into their lives!
About Hope High School Online
At Hope High School Online, we are 100% committed to our Arizona online high school students' success.  It is the reason why we provide a supportive academic environment – because we know our students' success is more than just passing a test.  We offer award winning curriculum, a safe environment, we support students and families, and our students succeed!