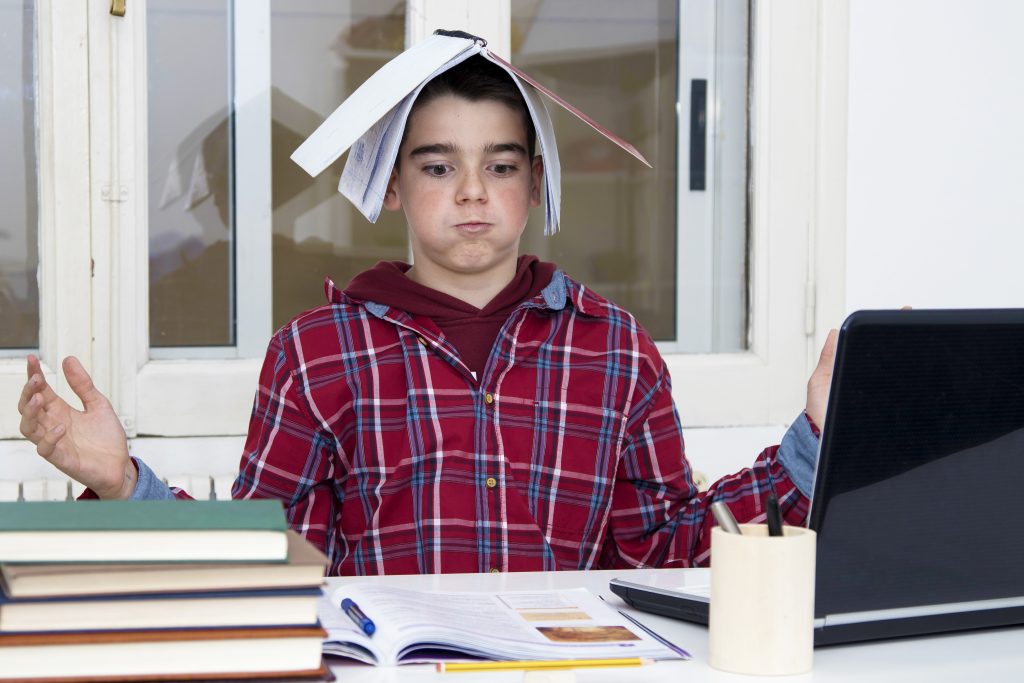 Congratulations! You have taken a leap of faith and chosen to taken advantage of the high quality education at Hope High School Online. We realize you have many choices for online high schools in Arizona, and we are grateful you have trusted your student to the staff at Hope High School Online. Many families are taking advantage of this unique opportunity to home school online free. Hope High School Online offers all of the benefits of the safe, supportive environment of homeschooling with the accredited education that Arizona accredited online high school schooling offers. The benefits at Hope High School Online also include no cost, award winning curriculum, caring, supportive teachers and staff, and built in opportunities for socializing with other high school students.
Our Online High School in Arizona Supports Parents
Of all online high schools in Arizona, we are proud to say that what makes us unique is our very focused efforts to help you and your student succeed. We stay in close contact with parents, including a weekly progress report. Many parents engaged in online high school schooling ask us about ways to help with their student succeed in their home high school environment. We'd like to share some tips for parents as they support their Arizona online high school student.
Arizona Online High School Schooling Empowers Students – You Should Too
One of the primary goals of our online high school in Arizona is to empower students to own their education. This helps them to become self-motivated and increases personal responsibility levels. There are several ways to do that.
School Day Start Time – Many Parents Are Frustrated by Sleepy Teenagers
The thought is that just because it is home school online free, it doesn't mean your teenager should sleep until noon. It's ironic, according to the National Sleep Foundation, teenagers' experience biological changes in their sleep rhythm. This causes them to be more alert later at night, and sleepier in the early morning. Because of this shift, it makes it difficult for teens to fall asleep before 11:00pm. Teens need an average of 9 1/4 hours, but at least 8 hours of sleep and if they can't fall asleep until later, it can cause sleep deprivation, which impacts their learning. Believe it or not, it really is OK to start their online high school schooling later, even at noon if it works best for your teenager's sleep rhythm. Let your student determine their school hours, but do ask them to be consistent in the hours they choose.
Built in Accountability at Our Online High School in Arizona Creates Student Ownership of Time Management
The teachers include parents in the online high school schooling process. A weekly progress report is sent to parents. We recommend that parents then schedule weekly meeting to review progress with your student. This eliminates the nagging and frustration that can so easily creep in between parents and children on homework assignments. If your student's progress is not satisfactory, have pre-defined consequences that your student needs to own. They should be consistent and meaningful. For example, if your student has not turned in all of their assignments, there is no weekend free time until they are caught up. This causes your student to own their progress and their outcomes and prevents your student from falling behind.
Home High School Online Free Benefits Opportunity for Students to Exploring Personal Interests
Online high school in Arizona at Hope High School Online is anything but boring! While many online high schools in Arizona simply stick to online education, at Hope High School we believe that students learning experiences are enriched and that students grow through other experiences, including groups, clubs, sports, and serving in the community. We go on field trips, like the Arizona Science Center, Arizona Challenger Space Center, Biosphere 2, and more. It is all built-in as part of the many home high school online free benefits offered at Hope High School because we believe that these unique learning experiences help our students discover their passions, which in turn empowers them to explore their future. Please feel free to contact us directly by phone or e-mail HERE.