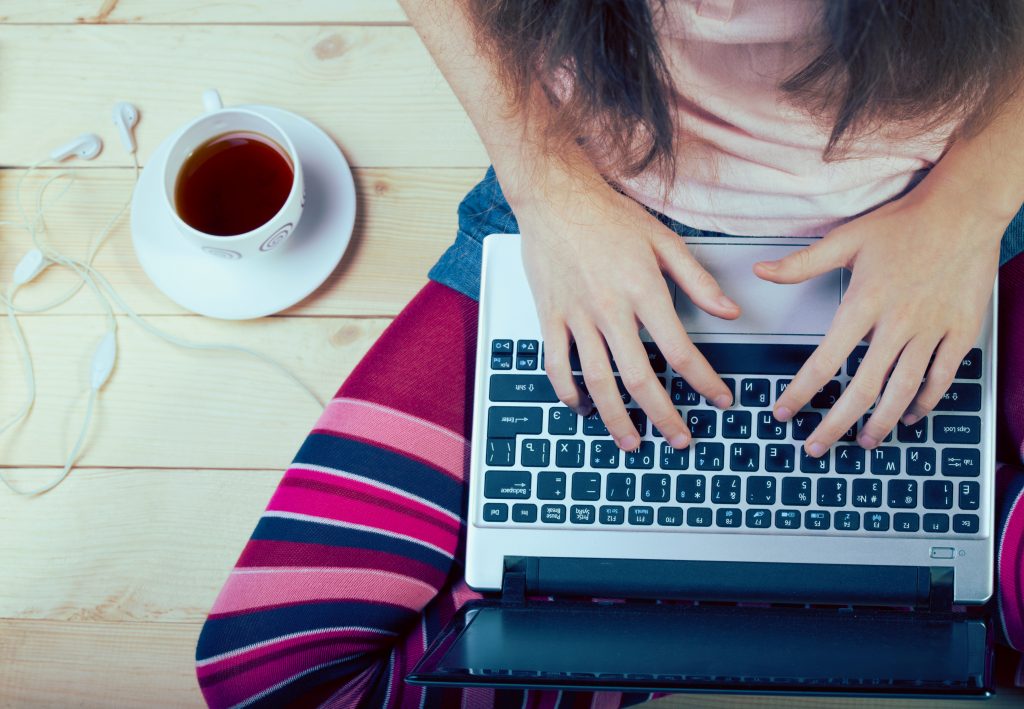 Are you looking for a quality high school education that successfully prepares your student for higher education? High-quality high school education is a key foundation to prepare students for a successful future. Unfortunately, high-quality education often means private education which can be costly.
At Hope High School Online, a free online high school in Arizona, we believe that every student should have the opportunity to receive a high-quality education in a safe and supported environment. The best news is that the unique, positive high-quality education that Hope High School Online offers is absolutely tuition-free.
How Quality Education Prepares You For Higher Education
Learning skills can be perfected in a quality online high school that better prepare the student for their next step. Students tend to fall into a rut of memorization for tests but are not absorbing the information and learning. Memorizing without critical thinking causes students to be ill-equipped for the challenges of higher education.
Non-traditional learning tools help students to grasp complex concepts. When a student has control over their learning environment, they can draw on a whiteboard to map out a process, read and listen at the same time, or build a visual to help master the concept during the class. Non-traditional learning also helps ignite a passion for learning, which creates a desire for deeper learning.
Students Can Take Control of Their Learning in Online High School
To foster deeper learning, students can also make small adjustments to their study routines that can be beneficial for online high school education and higher education.
Setting clear goals when learning new material creates personal accountability and serves as a good time management tool. This can include breaking a lesson into learning increments, pre-testing, and review with a peer or parent.
A student's unique learning preferences should drive them to explore other resources that expand their learning, including online resources like videos, peer collaboration through study groups, and dropping by the HHSO offices for additional input.
Seeking Feedback for Self-Assessment
Seeking feedback from teachers and staff can give students guidance on their progress. Feedback from safe, positive people leads to healthy self – assessment that can cause personal and academic growth. Learning to receive feedback is a vital success tool for a student's academic future, career, and family.
We Create Success for Students At Our Free Online High School in Arizona
We've learned a lot over the years, and we encourage you as parents to take advantage of the learning tips we can offer about learning styles, aptitudes, goals, and even flexibility in scheduling for your student. We recognize the fact that every student is unique and we empower each student individually to give their best to their educational success. Read more about the opportunity to learn at a free online high school in Arizona through Hope High School Online HERE. Also, connect with us on Facebook HERE to stay up to date on parental resources.
High-Quality High School Education at HHSO
Hope High School Online (HHSO) is accredited through AdvancEd and is operated by Blueprint Education. HHSO is an Arizona charter school approved through the Arizona State Board for Charter Schools. Our courses meet state and national academic standards, and universities accept our courses for admission. Hope High School Online is ranked #1 in Arizona for ELA and #9 for Math based on AzMERIT rankings for alternative schools. You can find out more about our high-quality academic programs HERE.
Pijanowski, L. (2018, March 23). 8 Principles of Deeper Learning. Retrieved from https:// www.edutopia.org/article/8-principles-deeper-learning
Towler, L. (2016, July 16). Deeper Learning: Moving Students Beyond Memorization. Retrieved from http://neatoday.org/2014/11/25/deeper-learning-moving-students-be- yond-memorization-2/