Have you ever been asked what you want to be when you grow up? Well of course you have. When I was a little girl, I answered, "I want to be a ballerina or a mom." This, of course, was before smartphones were invented. Young women today have so many more options.
Life Number One.
For the record, some of us are still asking that question. The authors of a book I'm reading are suggesting to me it's a good idea to ideate at least three different lives. Life number one is like the pepperoni pizza life. The one you know very well what it tastes like; the one you've been kneading and tossing about for a while now; the one where everyone's expectations are already salivating. Better wipe the drool off of your keyboard now online high school students, just saying.
Life Number Two.
Life number two is like what you would do if dough became extinct. It's the life you would live because the world sometimes flips upside down (like going from a brick and mortar school to an online version of your high school, or even a true online high school in a blink of an eye), and sometimes you have to adjust to a planet without flour, and you have more than tossing skills. It's the life that lights you up once you start thinking of all the ways you're amazing. Yes, you are amazing!
Life Number Three.
Life number three is kind of like the dream life; the imagine-you're-independently-wealthy life; the ravishingly-popular-no-matter-what-you-do life. It might not have anything to do with pizza or baking or eating even. It's like the life you imagine Bear Grylls or Miho Aida would encourage you to live. Of course, this is after you kick butt in your online high school first and acquire your foundational life skills.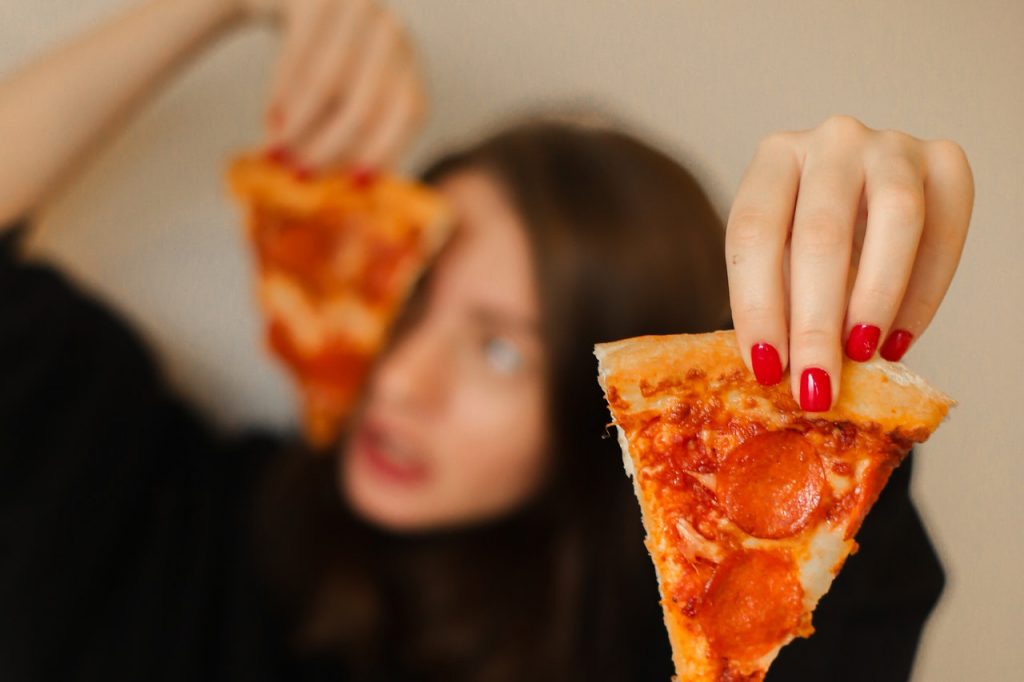 Ideating different lives, quite frankly, can get a little addicting. It's fun to visualize success doing things you either love to do, or things you don't know if you'll love to do, but they seem ridiculously exciting. What about visualizing a life of being an online high school teacher who gets to help students find their passions and discover their sense of purpose? That doesn't sound too shabby does it?
But may I exhort some of you? Some of you have to get real, and just land on something. I get you! We're the type of people who end up in a dream-cycle for so long that we miss the point of designing our own lives. Some of us tend to make excuses like: "I'm young. I have my whole life to decide," but you don't really. You don't have your whole life to decide. Or "I hate this job," when really you hate just one aspect of the job, but most of it is pretty good. Or "I just need to see what's out there for me," which is healthy, but remember time goes really, really, really fast. Or, "I have to finish this season of Lost." (Just kidding on that last one.)
I think it's vitally important that we understand the words we use determine our actions, and if we want to live an amazing life we need to put into words our dream life (or dream lives) but at some point we need to land somewhere; follow something; take a road in some direction, and march. An open mind is good, but not at the expense of forward motion. This is also great advice for online high school students who may think that being online means that they can falter a bit and not worry so much about managing their time and progressing through their classes. Think again. Tomorrow comes, and the next day, and the next. What did you do during that time to help yourself? The quicker you can stay on track and get stuff done, the more experience you gain moving forward in the next class and the better you will be about how to work smarter. Do stuff, reflect, learn and grow, do stuff better and repeat.
Hope High School Online, designed just for you is here to help. Powered by an incredible team that is truly available so you're never alone or frustrated. This online high school is specifically At Hope High School Online, we are the better online high school in Arizona designed just for you. Powered by an incredible team that is truly available so you're never alone or frustrated. This free online high school is specifically designed for individuals and ranked the #4 best online high school in Arizona by Niche. Our curriculum uses an instructional model grounded in research and aligned to state standards. Enrolling is simple. Questions? The best part, you can start right away, no waiting! We don't run in cohorts, we don't have homeroom check-ins, and we don't require daily zoom calls! You will work on your classes when you want; not when the teacher says to work. It's truly self-paced and works into your own schedule. Contact us; we're here to help. Come and experience why our online high school is uniquely tailored for YOU! We are Hope High School Online!