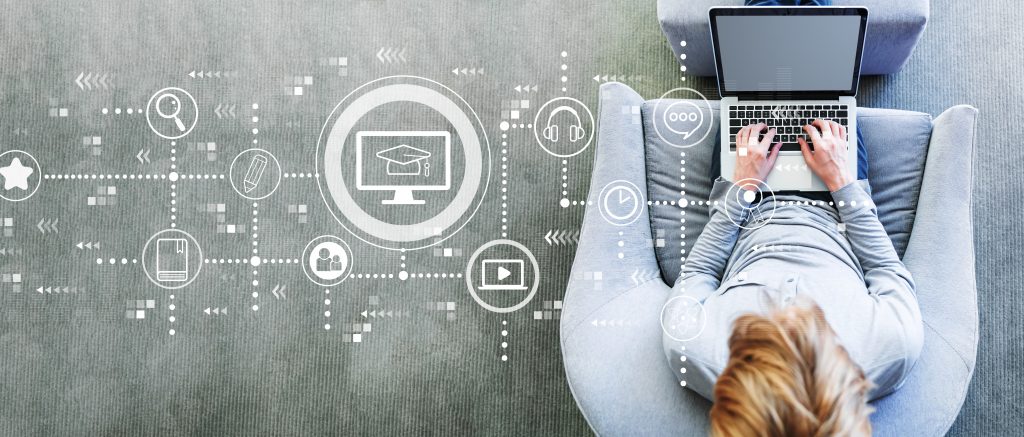 When is the last time you spent a whole day without technology? Or even just a couple hours?? Technology has significantly changed a great deal in our every day lives. Technology has certainly changed education, providing Arizona high school students the opportunity to enjoy free Arizona high school online.
For a long time high school education was the same. Students had to travel to school, sit in large classes, and learn in similar ways. With technology, everything has changed. Only the elite and wealthy were lucky enough to access personal, customized, high quality education. Now, high school students from all backgrounds have the opportunity to learn in the safety and comfort of their own homes, and in the ways that match their personal learning styles. Hope High School Online, a free Arizona online high school, creates personalized, online academic experiences that help our students succeed.
Hope High School Online Offers an Award-Winning Education Without Walls
It wasn't even ten years ago that students did not have the ability and functionality to learn from home with technology. The advancements in technology have changed the way students learn and where they learn. Technology enables students to communicate, collaborate, and receive a high quality, personalized education without high tuition costs, required travel, large and expensive school supplies.
Hope High School Online offers online high school education without walls. We use a highly effective and respected online platform, Edgenuity, to create a quality learning environment for students. Our online platform, supportive teachers, and flexible schedule options make choosing our free Arizona high school online a positive choice for students. Students can learn, study, engage, and interact all online and be empowered with award-winning outcomes.
Technology Has Expanded Access To Education
A library full of books was once the only way students could study, prepare, and learn. Now, 86% of students regularly use laptops and computers to enhance their education. Massive amounts of information are available at everyone's fingertips. Books, podcasts, blogs, images, and videos are always readily available for any student to better their knowledge and understanding of any topic. This kind of technology has given students the power to take charge of their education and have the resources to be fully engaged in their academic success. Millions of people who once would not have had access to school due to location, cost, and availability can make their education a priority and be a successful student. Technology has provided to platform for formal learning to take place online, worldwide, and offer the opportunity of education too so many.
Our Free AZ High School Online Wants To See You Succeed
Hope High School Online (HHSO) is accredited through AdvancEd and is operated by Blueprint Education. HHSO is an Arizona charter school approved through the Arizona State Board for Charter Schools. Our courses meet state and national academic standards, and universities accept our courses for admission. Hope High School Online is ranked #1 in Arizona for ELA and #9 for Math based on AzMERIT rankings for alternative schools. You can find out more about our high-quality academic programs HERE. Our free Arizona high school online wants to see our students succeed and be an active participant in their learning process! Get our free information kit HERE. 
Sources:
https://edtechmagazine.com/k12/article/2017/09/classroom-tech-use-rise-infographic
https://online.purdue.edu/ldt/learning-design-technology/resources/how-has-technology-changed-education