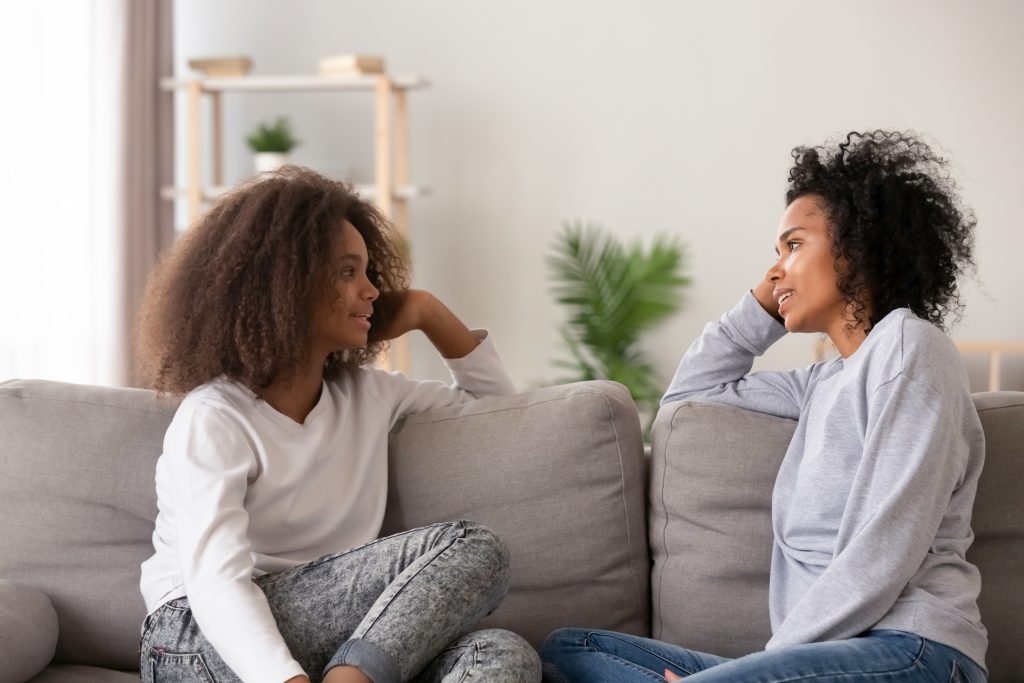 There is good news in the educational arena! Research shows that relationships between students and parents today are much stronger, and they stay in closer contact than ever before. Students feel the need to have their parents involved in their academic and career decisions. The need to feel protected is vital for students in the maturing process. Millennial students rely on their parents' support, respect their expectations, and take their opinions to heart. Research shows how effective parent/student communication can improve academic success and career development for Arizona virtual high school students.
The Millennial Generation Welcomes Parent Involvement in Their Education
Family involvement in a student's education comes as second nature to many millennial teenagers. Many openly communicate with their parents about goals and seek advice for decision-making. Having healthy lines of communication can improve the educational goals of an Arizona virtual high school student and the outcomes that follow.
What Healthy Parent-Student Communication Can Look Like at an Arizona Virtual High School  
Advisors at the University of Toronto, Scarborough created a useful acronym to remind parents and students how to openly and effectively communicate. At the university's workshop, they introduced the acronym SMARTIES, and it was well-received by students and parents.
S: Show Initiative
M: Manage Anxiety
A: Avoid Judgments
R: Research options
T: Time it Well
I: I-statements
E: Empathize
S: Seek Support
The first letter of the acronym "S" encourages students to keep parents informed. When anxiety begins to build, and there is not healthy and active communication established, a student can become avoidant and start to engage in negative self-talk. To manage anxiety, "M", students are encouraged to initiate dealing with sensitive issues. Using "I-Statements" (e.g., I feel _____ when _____ ) is the strategy for "A" as it helps reduce blame and judgment and keeps the listener from becoming defensive. Effectively communicating includes timing bringing up the issue well, the "T". Avoiding communication when overly tired, being sensitive to who is present during the communication help create productive communication and better outcomes. An empathetic response, or the "E", means listening with the intent to understand. Dealing with the challenge as a team, or the "S" in Smarties helps students build the confidence to approach parents and be transparent with their challenge, wants, and goals.
Hope High School Online Encourages Parental Involvement and Open Communication
Parents play a crucial role in the academic success of their Arizona virtual high school student. We include parents in the learning process by sending weekly progress reports to keep parents informed. We all work as a team to create a bright future for our Hope High School Online students.
If you are considering an Arizona virtual high school, we invite you to partner with us to create academic success for your student. To download our complimentary information kit, go HERE. You are also welcome to e-mail us HERE, send us a text at 602-663-8496, or call us at 602-906-4846. Learn more about how you can enroll your student in a safe learning environment at a free high school online with an award-winning curriculum HERE.
Source:
https://nacada.ksu.edu/Resources/Clearinghouse/View-Articles/Student-communication-with-parents.aspx