Hope: It Changes Everything at Our Arizona Public Online School

How many of us have run into stumbling blocks in our lives? How many of these obstacles have almost been paralyzing…..have they shook life as you knew it causing confusion, sadness, fear, disappointment, and stagnation? Most of us have experienced something like this in our lives where we are challenged beyond what we think we can face. Even in the hardest of circumstances, there is the potential to find hope which can be the game changer we need.  It's why at Hope High School Online, an Arizona public online school, we are committed to creating an academic environment that creates hope in our AZ public online school students.
As an adult, I have run into these sorts of circumstances or obstacles and have experienced all the feelings that come along with it. Hope was the thing that pulled me through….even if it started out as a sliver of hope, it was able to grow and it helped me pull through and overcome. This is something I feel incredibly passionate about and want our students to understand.
Our Arizona Public School Online Bears the Word "Hope"
As the principal of an Arizona public school online with a name that bears the word "Hope", I have found that many of our students enroll with us because they have lost hope somewhere along their way. Something has happened in their school or personal lives that has set them back. In these moments, it is important that students realize there is always hope.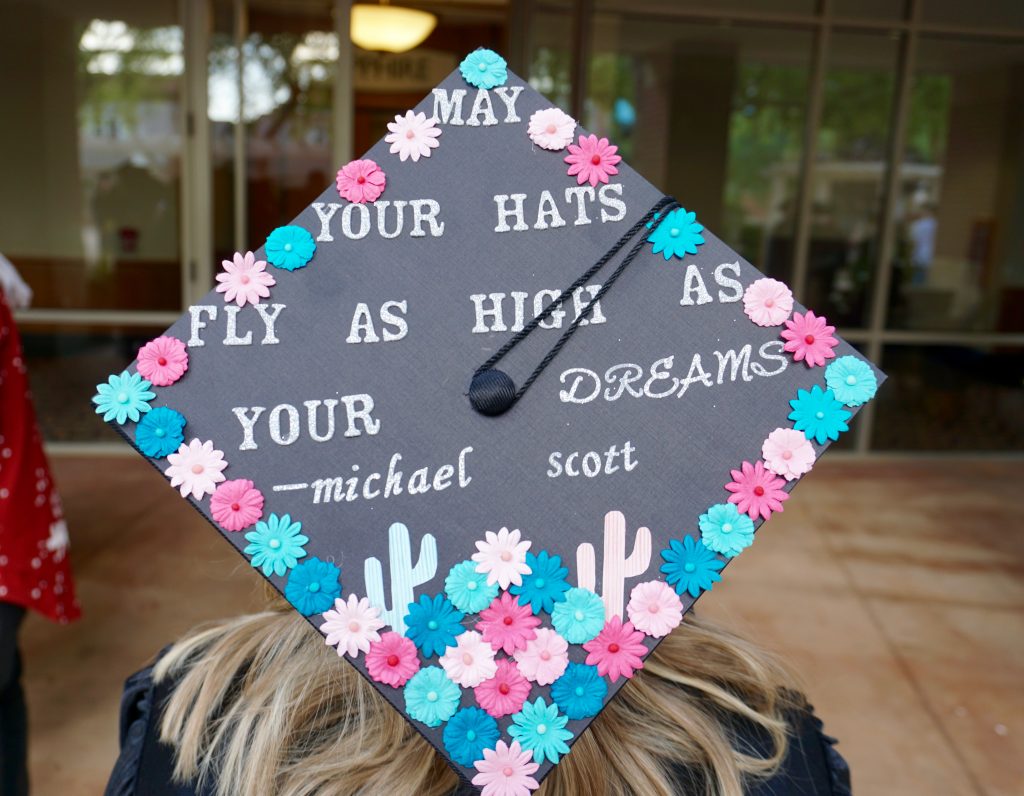 Sometimes we have to toss out preconceived notions, thoughts, or ideas, but the beauty of hope is that it gives us a chance to start anew with a different plan. Hope High School Online is an AZ public online school that is absolutely full of staff that help students find hope because we know that it changes everything. Whether the help is through conversations, interventions, or resources, there is one thing at the heart of it all and that is building relationships with our students. As we get to know and understand our students, we come learn how to best support them and build them up.  At Hope High School Online, we see their potential and know that they are truly capable of academic and personal success. Sometimes the very first step in the journey is helping them to understand this themselves, which provides that first ray of hope.
I'm More Than Proud of Our Arizona Public Online School
Proud doesn't even begin to describe the pride I feel as the principal of Hope High School Online. The dedication and commitment of all team members is astounding to watch and be a part of. Everyday I am filled with more and more hope as I watch our staff meet our AZ public online school students right where they are, help them discover the incredible potential that lies within while we help them design and build their futures. And it all starts with building hope through one experience, one conversation, one test, one smile, one class, and one day at a time.
When looking for an accredited Arizona public online high school, knowing the differences between Arizona online school experiences is essential to finding the best online high school for you or your student!  Find out more about the differences.  Download our free info kit HERE, use live chat on our website, e-mail us HERE, or give us a call at  602-663-8496.  We'd love to help!