Thoughts from Principal Horn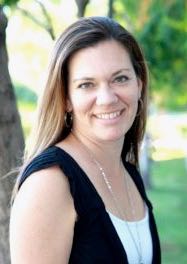 As the principal of an online high school, I can simply answer that question by saying ABSOLUTELY! Why shouldn't we still get to know our students, even if we are communicating through a virtual world?
Creating connections is one of the reasons I got into education! Helping students realize their potential is an incredible process to be a part of. Moving into the online sector of education is just another way to impact our 21st century learners.  I have found that we must be creative in nurturing student connections with our online learning approach.  It takes a extra effort on our part, but we are committed to the success of every student at Hope High School.  The extra effort is absolutely worth it, and it yields the fruit of our students' success!  Eighty percent of our students go on to higher education, and I believe it is a direct result of our staff investing in our students' educational journey.  Establishing those connections and building rapport with Hope High School Online students is paramount to the mission and vision of Hope High School Online. Creating opportunities to understand our students and their backgrounds is the first step in designing a success plan to move them forward to high school graduation.
I had an experience last week that drove this point home!
Sylvia is was a Hope High School Online re-entry student.  She enrolled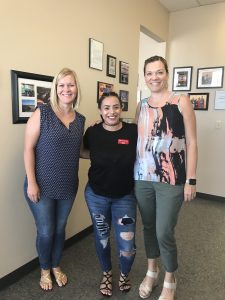 with Hope High School Online previously and wasn't able to continue based on her life circumstances. She came back to us recently and asked to re-enroll.
After a phone call with her Academic Coach and I, we were blown away at everything she had faced by the age of 20. After that phone call, we both understood why she couldn't fit school in at that point in her life. She seemed incredibly committed for this next time around. There was so much resolve in her voice that I knew we needed to make sure she knew how much support she would have at our online school. We arranged a day to bring her lunch from her favorite burger joint so that we could meet face to face with this determined young lady during her lunch break at work.
Sylvia was exceptional! She openly recounted many of her life's experiences and the decision she has made to be successful despite her circumstances. She is truly inspiring! Knowing her story helps us understand how to best support, motivate and help her make it to that graduation stage! Who says an Arizona online school can't be personal and truly know their students? Everyday, Hope High School Online proves that simply is not the case!