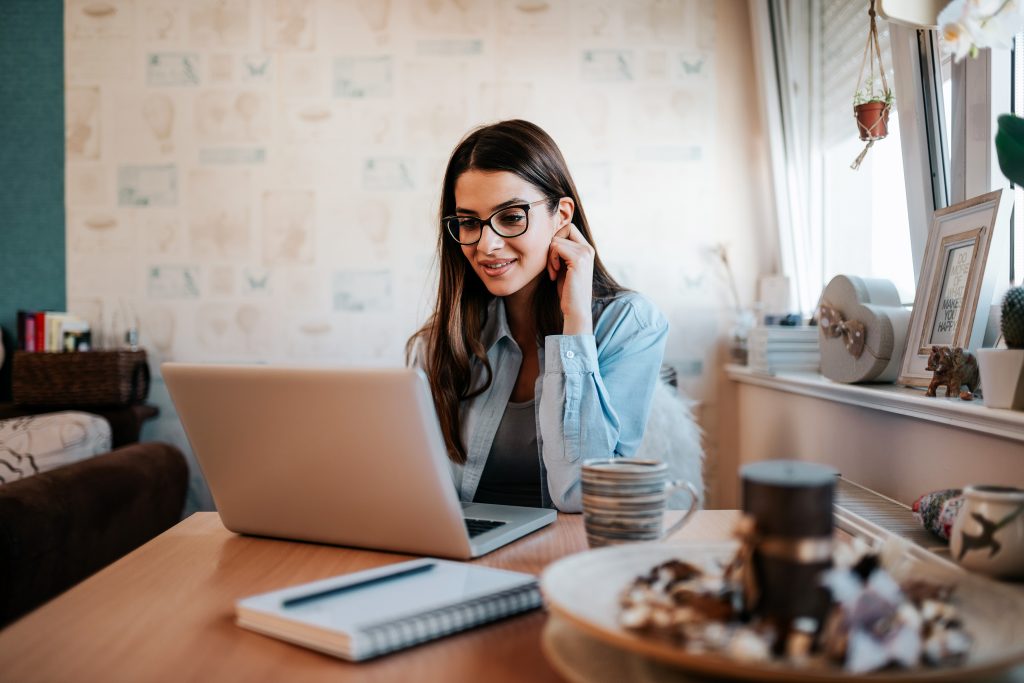 When you think of your student in school at home, what do you picture? Many parents think of home school programs where they must choose curriculum, set up daily activities, and provide one-on-one instruction. At Hope High School Online, our free Arizona school at home provides everything a student needs to be successful! Parents don't have to set up lessons or activities for their student.
Hope High School Online has an award-winning curriculum and outstanding teachers ready to educate your student while they are learning online from home. We encourage our parents to be involved in their student's schooling, but we make sure to provide your student every tool they need to be successful so parents can be a student's support instead of their instructor.

Hope High School Online Is Accredited, High Quality at Home Education

Hope High School Online is accredited through AdvancEd and operated by Blueprint Education. Our Arizona charter school meets state and national academic standards and is approved through the Arizona State Board for Charter Schools. Our qualifications set us far apart from other virtual school programs because we take care of providing your student with a high-quality education. You can take advantage of free Arizona school at home online and maintain the positive learning environment of your home.

Our Teachers are State Certified and Highly Qualified to Teach Your Student
Hope High School Online adheres to Arizona State Board for Charter School requirements, which means all our teachers are state certified and highly qualified to teach your student for academic success. This really helps when it comes to higher level courses like Calculus, Economics or Government! Parents do not have to have this expertise to teach their student, because we provide well qualified teachers to do that!

Award-Winning Curriculum For Stronger Academic Performance
Parents do not need to worry about finding an affordable, reputable and trustworthy homeschool curriculum when their student attends our free Arizona school at home. Hope High School Online is happy to offer an award-winning curriculum and effective academic programs to help our students succeed. With strong curriculum and outstanding teachers, students have all the necessary tools for better academic performance.

We Do Not Charge Our Parents For Their Student's Education
Other homeschool programs not only rely on a parent to be a primary instructor, but also charges fees for the use of curriculum, books, and extracurricular activities. Our free Arizona school at home curriculum is exactly that, free! We do not charge any fees for the curriculum and there is no need for books. Hope High School Online offers your student a free education that prepares them to become a thriving adult.

How A Parent Can Be Involved In Their Student's Academic Journey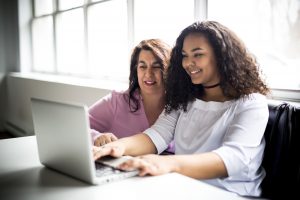 Although we do not require our parents to be instructors in their student's education, we do encourage our parents to be involved in their student's academic journey. Family field trips or outside activities related to a current lesson are great ways for a student to better understand the subject they are learning. Visit your local library and see what activities you can check out for free! Stay in communication with your student's teachers and staff. We also send out a weekly progress report to keep you aware and involved in their academic progress. Be engaged in your student's school work, set aside times to help your student work on projects or assignments at home. When you are involved in your student's education, you will not only share more quality time, you demonstrate how important education is.

Hope High School Online is a Great Choice for Free Arizona School at Home

At Hope High School Online, we are 100% committed to our Arizona online high school students' success. It is the reason why we provide a supportive academic environment – because we know our students' success is more than just passing a test. If you are still researching your options for an accredited, free Arizona online school at home, download the Hope High School Online info kit HERE, use live chat on our website, e-mail us, or give us a call at 602-663-8496. We offer an award-winning curriculum, a safe environment, we support students and families, and our students succeed! Find out more HERE!

Sources:
https://www.time4learning.com/blog/new-homeschooler/how-much-does-homeschooling-cost/