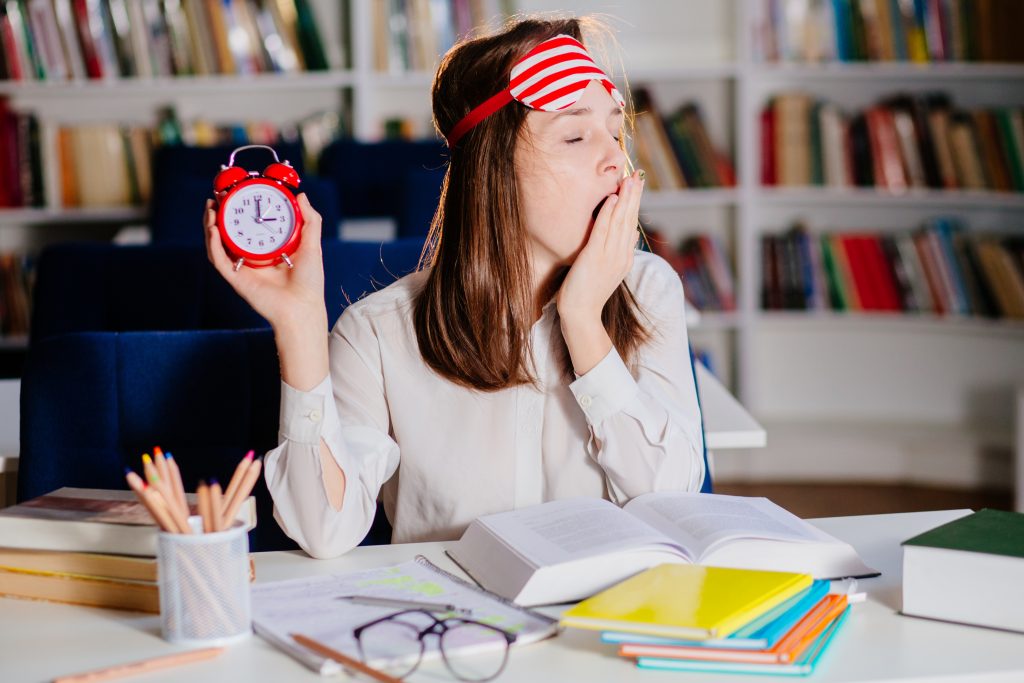 What would you say if you found out there is a school that allows you to wake up and start school when you want? Students that choose an online Arizona school at home like Hope High School Online enjoy a flexible schedule. They do not have to change their early bird or night owl habits to accommodate schooling. Instead, students have the freedom to plan a flexible schedule while learning online for free with an award-winning curriculum that is Arizona state ranked in ELA and Math. Starting your day when you are ready and comfortable in your environment is what makes our Arizona school at home so unique.
Flexible Schedules For Early Bird and Night Owl Students at Online High School
Teenagers thrive when they sleep 8-10 hours a night, and it is essential to a student's educational achievements. Whether you are an early bird or a night owl, our online school at home in Arizona gives you the freedom to organize a flexible schedule that accommodates your need for rest and maximum productivity- 
Early Bird: Do you enjoy starting your day early? If you wake up before your alarm, ready to take on the day, then starting your school schedule in the morning hours can work great for you. Completing course work or studying during morning hours allows for less distraction, and the benefit of a rested, refreshed mind ready for learning. Completing your scheduled school time during the morning also frees up the rest of the day to plan it how you need/want. 
Night Owl: Are you more productive towards the afternoon or night? If you enjoy staying up late, sleeping in, and starting your daily routine after breakfast (or lunch), a flexible school schedule can accommodate your learning needs. Sleeping the recommended 8-10 hours for teenagers means being able to start school later in the day if need be. Having the opportunity to learn when it is best for you means being more engaged in your education and having the motivation to succeed. 
Stay Flexible to be a Motivated and Successful School at Home Student
Remember to stay flexible! Flexibility during online high school education means making your learning environment work for you. Create a schedule that accommodates things like your sleeping habits, daily activities, and family or work time. After a week or two, determine if the plan is working or needs to be modified. If it needs to change, pinpoint the issues you are having, and create one that will support and motivate you to be a better student. If you need help personalizing your Arizona school at home education, reach out to the Academic Coaches at Hope High School Online!
High School at Home in Arizona Offers Rewarding Learning Experiences
Arizona school at home at Hope High School Online is anything but boring! While many online high schools in Arizona solely stick to online education, Hope High School believes students learn through enriching experiences like vocational training, groups, clubs, sports, and serving the community. We believe that these unique learning experiences help our students discover their passions, which in turn empowers them to explore their future.
If you are still researching your options for an accredited, free Arizona school at home high school, download the Hope High School Online info kit HERE, e-mail us HERE, or give us a call at 602-663-8496. We offer an award-winning curriculum, a safe environment, we support students and families, and our students succeed! Find out more HERE!
Source:
https://www.sleepfoundation.org/articles/teens-and-sleep https://www.studyinternational.com/news/night-owl-early-bird-study/