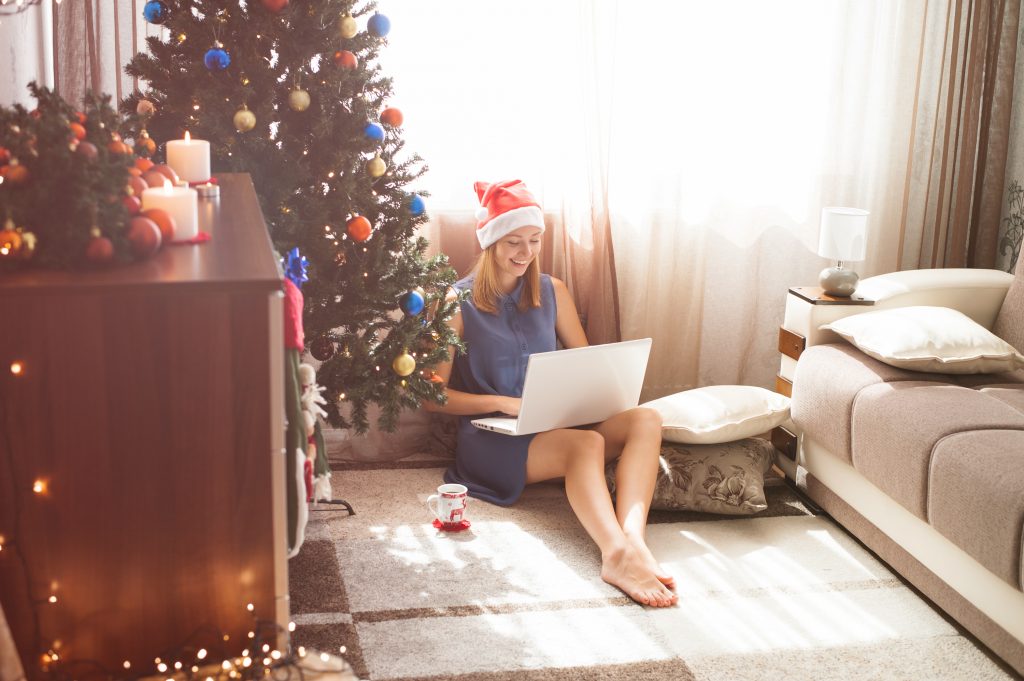 The holidays are finally here! Thanksgiving was great, and now finally Christmas and end of year celebrations are near! However, all the time spent with family and friends during the holiday season can cause you to lose track of school responsibilities. At Hope High School Online, we want you to enjoy all of the wonderful traditions and family time. Planning ahead during the holidays can help you stay on track for projects assigned while attending school at home in Arizona. 
Continue Being a Successful Arizona School at Home Online Student Through the Holiday Cheer 
Plan ahead by keeping track of upcoming tasks, assignments, or tests. Use a desk calendar or calendar reminders on your phone to stay up to date with all deadlines. 
Share your deadlines with your parents or guardian, so they are aware of your upcoming schedule during this holiday season and can plan accordingly. 
Finish school assignments before a holiday party or get together so you can enjoy the time with friends and family and not feel worried or stressed about school.
Schedules change a lot during the end of the year because of the holidays –  try to stick to a routine as best as possible to keep yourself on track.
Remember to stay positive, and try not to stress so that you can enjoy special times with your friends and family.
Keep your expectations of academic performance high, but make sure they are appropriate and achievable for your school and holiday schedule. 
Incorporate some holiday cheer into your school routine. Listen to Christmas music, study by the decorated tree, or snack on some yummy holiday treats!
Hope High School Online is an Arizona School at Home Providing a Support Academic Environment
At Hope High School Online, we are 100% committed to our Arizona school at home students' success. It is the reason why we provide a supportive academic environment while students attend our free online high school classes. We believe this is why 4 out of 5 of our students go on to higher education. We invite you to partner with us in creating your academic success plan and become a champion of your own learning.
If you are still researching your options for an accredited, free Arizona online high school, download the Hope High School Online info kit HERE, e-mail us HERE, or give us a call at 602-663-8496. We offer an award-winning curriculum, a safe environment, we support students and families, and our students succeed! Find out more HERE!
Source –

https://www.responsiveclassroom.org/keep-learning-going-during-holiday-vacation-times/